10-20-14 Manhattan's Secret Bookstore: Brazenhead Books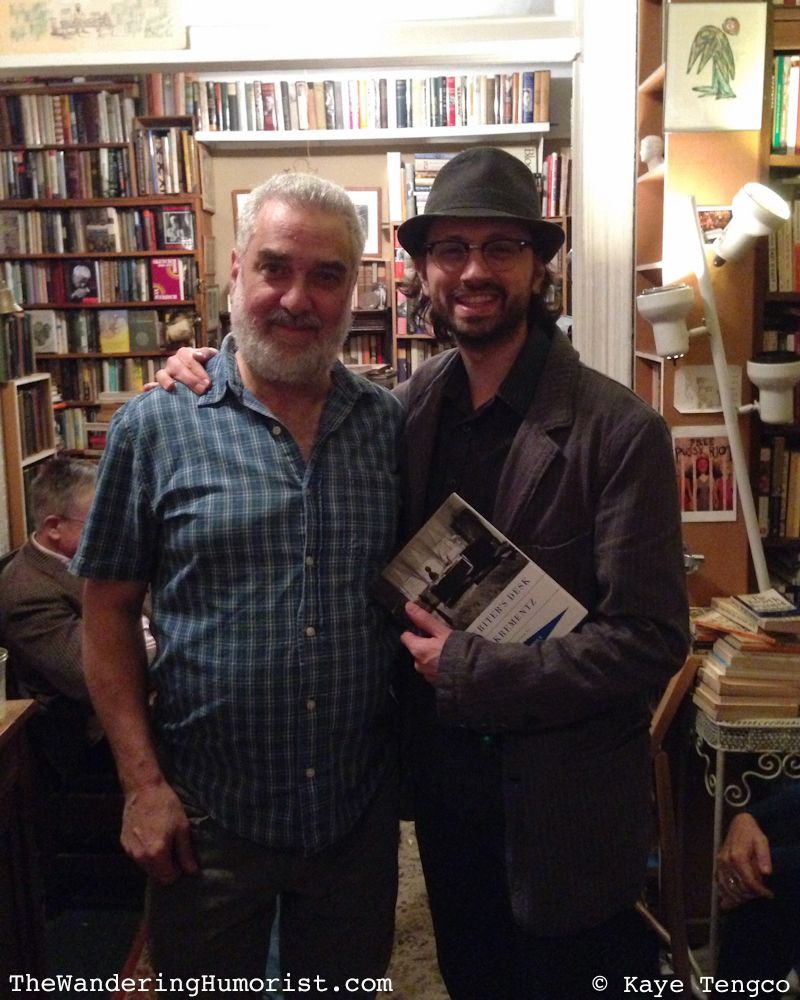 It's not often I hear of a place out of literary dreams, so when I was tipped off about a secret bookstore somewhere in Manhattan, I had to visit! I immediately checked out the Brazenhead Books website and sent a message. A secret bookstore in Manhattan? No way!!
After coordinating our visit via email, I arrived with friends one Thursday evening. And as we walked in, I immediately noticed all the people inside. It was a party, no that's not right, it was more than that, it was a bohemian salon! Something you can't experience in New York City much anymore. A place you can gather with other intellectuals. If you go, you'll want to bring a friend.
Imagine a bookstore in a large old new york apartment. Every wall is covered floor to ceiling with shelves of books!
After spending about an hour browsing the books (I was in the photography/art section), we were ready to go; I bought an awesome book "The Writer's Desk" and got to chat with Michael Seidenberg, the owner of this secret enclave.
He got my attention when he joked his store was a "nerd palace". I asked him what that meant and he said, "It's a place where people can come and feel comfortable, if maybe they don't feel comfortable elsewhere". Michael holds poetry readings every Tuesday evening and said people feel a bit more comfortable presenting work at the shop, if they might otherwise feel intimidated. He even mentioned he'd been writing more lately himself. I got the sense he loves to hold court, creating an atmosphere for people to talk and exchange ideas. And his bookstore is the perfect setting.
If you'd like to learn more about Brazenhead Books, drop Michael a note on his website and check out this video Etsy made several years ago, directed by Andrew David Watson:
Thank you to Kaye for taking such lovely photos of our visit!
-The Wandering Humorist