3-27-15 Big Data Sells Out The Bowery Ballroom 3/24/15
Big Data were energized when they hit the sold out Bowery Ballroom Tuesday night in support of their new album "Big Data 2.0″. After opening band On An On played a pretty Shoegaze inspired set, Alan Wilkis (aka "Mr. Big Data") and his band set up their own equipment: that's pretty cool to see from a popular band! Then a feminine robotic voice (a la SIRI) came on the loudspeaker and said it would now take all our smartphones and sell our personal data back to us at the merch table. Big Data's social satire was great!
Mr. Wilkis and singer/siren Liz Ryan were psyched up! Alan's moves were staccato and Ms. Ryan's were gracefully enticing. Despite an apparent soundboard issue on Alan Wilkis' audio setup during the show (I talked with a couple who were up at the sound board during the show and confirmed the issue) Mr. Wilkis still rocked and the band got the crowd going. Audio trouble and they still kicked? That's the sign of a strong band!
Soon after, the female robot voice came back on and entreated us to take "…selfies and extend your arms out in front of yourselves, so you block the people standing behind you." Pretty funny!
It was surprising when the lead singer of Bear Hands, Dylan Rau, came on and rapped for what I think was "Sick For Me" off their new album. He's on the track, so that made sense, but I didn't think he'd actually be there!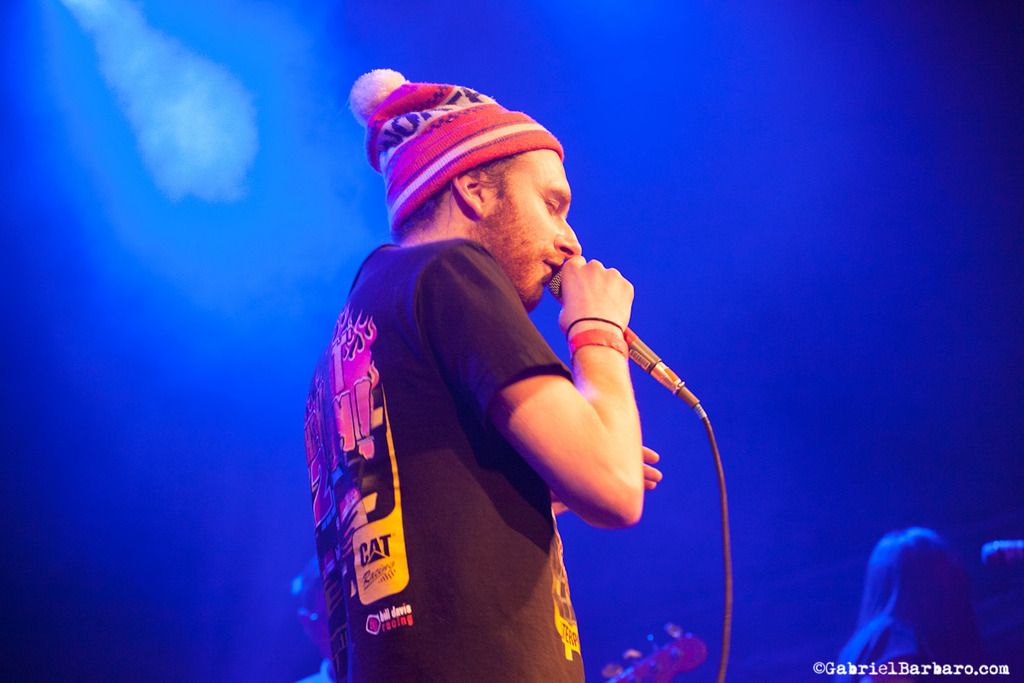 A bit later the voice came back and told us to activate the flashes on our phones to illuminate the stage for the next song.  The result was beautiful!
For their penultimate number "Get Some Freedom", Martina from Dragonette came out and performed with the band. After the song ended, the computer voice came back and told us it was now the "…part of the show you humans call the encore, where the band pretends to leave and you clap and make as much noise as possible so they will return and play their most popular song." It then prompted us to make as much noise as possible… and the band came back out to play their hit single "Dangerous"!
The packed audience was dancing and loving it! I heard several people singing along. Big Data has definitely gained popularity since the last time I reviewed them! It was a fun show and I was really impressed with how much the audience dug them. That, and I thought the social satire was really smart!
Check out their latest album "Big Data 2.0″. Here are my photos of the show: